Hi everyone. Hope you're having a great weekend so far. I don't know why but I need to ramble for a little bit. I watched "He's Just Not That Into You" last night and it was such a great movie! I'm married and already know that James (my husband) is totally into me but I have to admit that I have been Gigi. I can relate to her so well. And the funniest part is I never realized how dumb I was. I used to think that if someone didn't like me it was because there was something wrong with me. It's so weird how you can feel so certain about something and then a few years later you realize that it wasn't even important. I would go out with a guy and even if I didn't like him, I would wait for him to call. Why? And I can remember being in school and wanting so badly to be popular because that would mean that I was worth something. After graduating high school I realized that the world is so big and being liked by everyone is not important. The funniest part is I didn't even like the popular kids but I wanted them to like me. Now I realize that:

glitter-graphics.com

glitter-graphics.com

glitter-graphics.com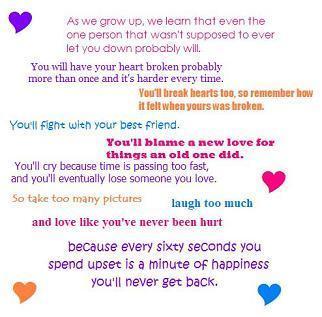 glitter-graphics.com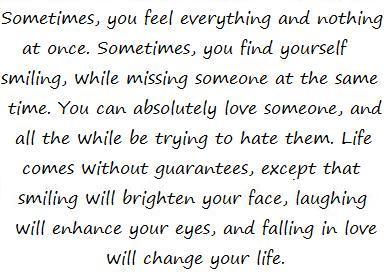 glitter-graphics.com
I hope you enjoyed my wisdom. LOL.