Kristi from
Books and Needlepoint
has given me the Humane Award. This touches my heart because I try my best to be a good person and do the right thing. Thank you Kristi, I really appreciate this award.
The Humane Award is to honor certain bloggers that are kindhearted individuals. They regularly take part in my blog and always leave the sweetest comments. If it wasn't for them, my site would just be an ordinary book review blog. Their blogs are also amazing and are tastefully done on a daily basis. This award is to thank them for their growing friendships through the blog world.
Here are the bloggers I have passed this award on to:
Slice Of Life
Love Me Some Romance
Libby's Literary Library
So Many Precious Books, So Little Time
Marta's Meanderings
Thank you to Ann Marie from
NATS
who has given me the following award: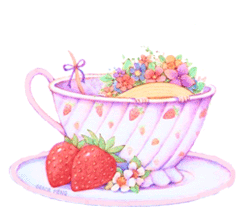 glitter-graphics.com
The Heartfelt Award:
Do you reach for a cup of cocoa or tea when your relaxing, seeking comfort, sharing a plate of cookies with family and friends? You know the feeling you get when you drink a yummy cup of cocoa, tea, or a hot toddy? That is what the Heartfelt Award is all about, feeling warm inside.
Rules:
Put the logo on your blog/post.
Nominate up to 9 blogs which make you feel comfy or warm inside.
Be sure to link your nominees within your post.
Let them know that they have been nominated by commenting on their blog.
Remember to link to the person from whom you received your award.
Books and Needlepoint
The Shewbridges of Celebration, FL
Morbid Romantic
Butterfly Book Reviews
Melissa's Bookshelf
The Story Siren
Book Room Reviews
Today's Adventure
This Book for Free